Natalie Shay – The Edge
Hailing from North London, indie-pop artist Natalie Shay may not break a lot of new ground with The Edge (seen/heard here), but she makes up for it by sounding fresh in her delivery. The Edge is about reaching the end of a close friendship. Since the song is based on a real-life experience, it is cathartic for Shay: "This is one of my favourite songs I've ever released, and as the feelings are still very raw, I'm hoping to find closure in this." Despite the underlying sorrow, the song itself is very danceable, and rhythmic and has a positive feel, like coming out of the darkness into the light.
Shay's catalog isn't too extensive yet, but it is slowly expanding. Her live performances have caught the imagination of a generation of 20-somethings. She has been covered positively by some very prestigious music publications, including Billboard and CLASH to name just two. Every day her music reaches someone new, perhaps today that is you!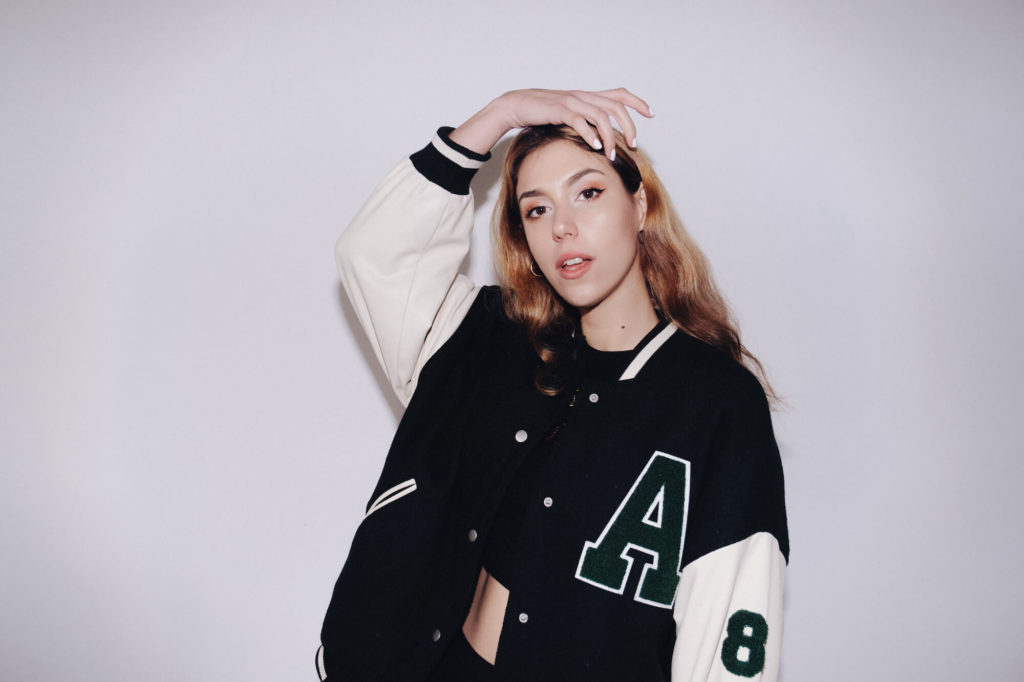 You can find more information about Natalie Shay by heading up to her nicely formatted website. There you will find a nice-if short biography, streaming, purchase, and store links. In addition, you can find out where Shay will perform live in the near future, including (for interested US fans) SXSW on March 14. If you are planning on attending SXSW anyway, consider dropping in on Shay's performance there. The artist has a six-song EP, Milk, released in September of last year. That is one of the items available from her store link.
Indie-pop music has a tendency to sound much the same. Here Natalie Shay ramps up the indie-pop sound to make this track sound fresh and yet totally accessible within the genre. That's no small feat! Check out Natalie Shay now, and remember to catch her live performances when she comes close to your location.