Maygen & The Bird Watcher – He Ain't Me
Part countrified dirty blues, part bluegrass, part Americana, and 100% fun is the latest single from Maygen & The Birdwatcher, He Ain't Me (seen/heard here). Maygen described the video this way in the promotional material that Vodka received:
" [the song] originated from a conversation Noah from our band and his wife jokingly had about all the small things about ourselves that make us feel important. Those small things tend to be what ends up making your relationship feel special and unique. This song is kind of an absurd way to pitch yourself to someone, based on those qualities."
Absurd? Yes. Fun? Absolutely! Partly true? Probably. Take a look at this section of the lyric:
"but your boyfriend might have something to say
you know that I think, he's just "ok"
He dont wear black jeans, he don't say nice things
He can't play a lick on his guitar
He can't grow his beard long, he won't write you love songs
Spends too much dough at the bar
I guess I'll keep singin' hoping you'll see
that your ol' boy, he ain't me"
So if you were pitching yourself to a potential love, you'd be all about talking yourself up and, trying to be fair to the competition, using backhanded compliments to get the most from your pitch.
He Ain't Me is from the band's upcoming EP Bootleggin' At The Flower Shoppe due out in September. Vodka has covered this band before, with the review for Antidote from their October 2021 LP, Moonshine.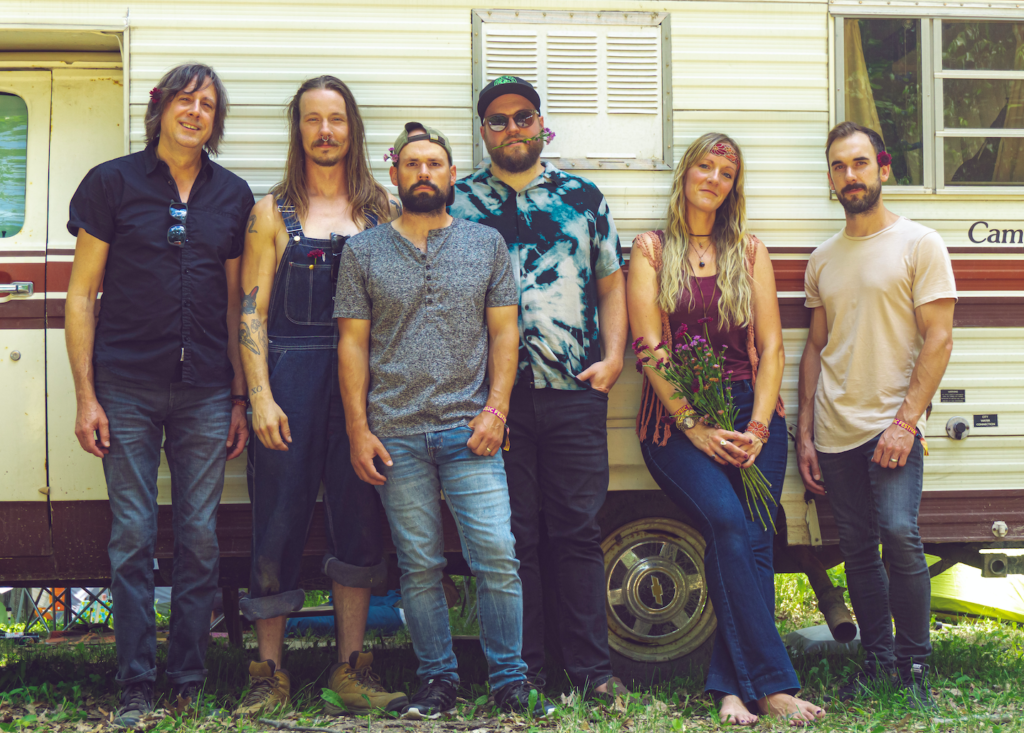 You can find more information on Maygen & The Birdwatcher by heading up to the band's website. Almost everything appears to be there, including links to the social and streaming sites. Missing, however, is the band's bandcamp.com link, which is one of the spots where you can actually purchase a physical copy of Moonshine (perhaps the only place). If you click on the images of Moonshine and the single, No, Joe!, you can get some purchase links, BUT, only digital download or streaming. In truth, I prefer a store link over the way this is handled on the website. It's more straightforward. To be completely fair, the website is actually the site for Magen Lacey, with "birdwatchers" being just one thing she's involved in.
One final thought regarding the website, etc. One of the biggest factors in the success of a *good* band is how they market themselves. The website is one facet of that marketing and it needs to focus on how a person browsing can actually purchase music, purchase tickets to a show, see where the band is going to perform, and find their social networking sites easily. People are quickly distracted and don't often spend too much time on any one site. You want them to get the information they need quickly and help them make a decision to purchase.
These negatives aside, I've so far always enjoyed the music that Magen & The Birdwatcher make. They have a tight band instrumentally, good harmonies, and as stated earlier, make fun music. They deserve your purchases! Seek them out and pick up Moonshine and then watch for Bootleggin' At The Flower Shoppe in just a few weeks. You can stream their music on your favorite streaming platform too.
Note: Just when things were returning to a semblance of normality, the COVID 19 virus is again heating up in many areas of the country. It's so disheartening to know that we have the tools to make this a non-event, by simply getting vaccinated and fully boosted. The virus has the potential, again, to shut down performances for musical artists. For this reason, artists such as Maygen & The Birdwatcher could still use your purchases. If your situation allows it, consider purchasing more in these tough times. Please, if you are physically able to do so, get vaccinated. — Vodka